Alan Hirsch discusses why evangelism cannot be out focus.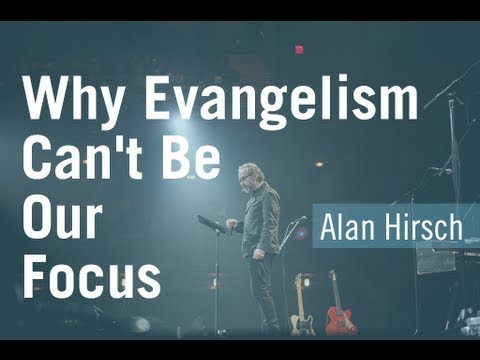 In the video clip above he says, "We must not stop sharing the good news, but here's the deal, here's the wonderful thing, it gets done along the way as you do discipleship. Great commission is just about going to disciple the nations and you know what happens…as you disciple them evangelism takes place, because it's done in the context of discipleship.
Here's the issue: We have to reframe evangelism within the context of discipleship. [CLICK TO TWEET]
You get to do it. but it's done as we disciple the nations…Just disciple the nations and on the way they get to hear the story of God through your life…
Don't focus on the evangelism part. Focus of discipleship! [CLICK TO TWEET] "
P.S. Want more practical resources on discipleship and mission?
Stay connected to the best Verge content - for free! Join 57,000+ innovators who get fresh content each week:
*BONUS* You'll also get a FREE 20-part e-course - Mission Made Simple!
*We hate spam - click here to see our privacy policy.