A spoken word from Odd Thomas on Disciple Making.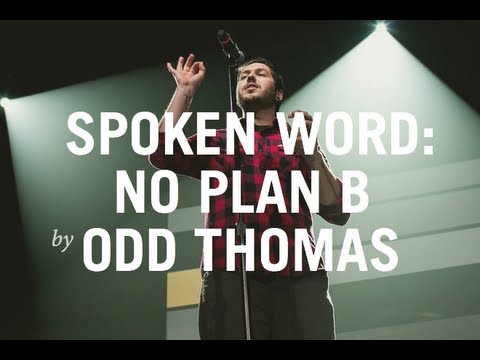 "If you fail to plan, then you plan to fail.
Ever heard that statement…?
Well this is a statement that is common among
father-in-laws,
Microsoft Excel users,
black friday consumers,
and baby boomers.
And although this statement can be considered a creative killer,
the truth is we're failing.
We're failing because we're the biproduct of our culture.
We live in a fast food reality.
This freelance,
fly by the seat of our pants,
I'll get to it when I get the chance
mentality.
We all do it, but I wonder if we realize
that the lack of planning is simply a symptom of a greater issue among a greater system.
It's a philosophical worldview that screams
'I really don't care about you
or at least I care too much for my own plans to be considerate of plans for you.'
It's sinful.
And sometimes this seed of sin begins to manifest itself in Christian community
and as a result we are failing in our plans of evangelism and discipleship opportunity…"