Jeff Vanderstelt shares how to overcome temptation to sin.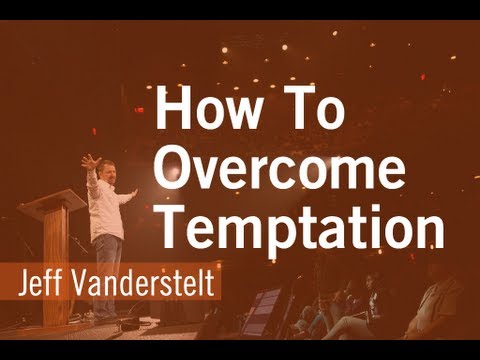 He says, "Jesus goes to be tempted by the evil one in the desert and you find that in the next chapter, in Luke 4, He's full of the Spirit and He's led by the Spirit. Now, let me ask you how many times have you gone through that passage or you've heard someone teach that passage and they say, 'how do you overcome temptation?' And over and over again I hear people say, 'you just quote scripture.' That doesn't make a whole lot of sense, because the Devil quoted scripture to tempt; the Pharisees were using scripture to stand against Jesus.
Scripture alone will not help you overcome sin. It didn't help Jesus overcome sin all by itself. Jesus was full of and led by the Holy Spirit, so that the Word could be appropriately applied to the situation; even Jesus needed this…If you don't have the Spirit and the Word, you're not going to overcome sin."
P.S. Want more practical resources on discipleship and mission?
Stay connected to the best Verge content - for free! Join 56,000+ innovators who get fresh content each week:
*BONUS* You'll also get a FREE 20-part e-course - Mission Made Simple!
*We hate spam - click here to see our privacy policy.