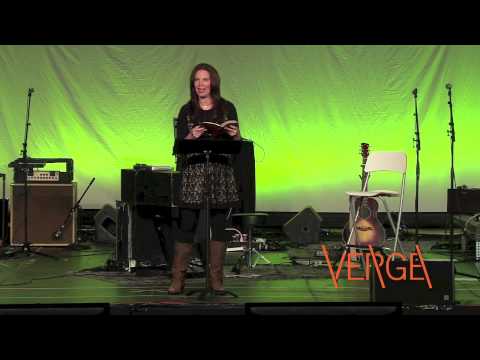 Jen Hatmaker discusses being a leader worth following.
She says, "About four years ago, my husband Brandon and I were just drowning in tension and confusion over the way we were doing church and life…we were just contributing to this consumer culture totally sequestered away on our church campus 7 days a week. So we sat down over migas right up the street with Shane Claiborne, you might know him, he wrote the Irresistible Revolution. And we're just pouring out our frustration over church and how can it be that we are spending all of our resources on ourselves…This is what he said, 'Do it yourself first.' That was not the sort of advice we were looking for. We were hoping for like some structural suggestions or like some sermon notes. What Shane seemed to be saying is this: Live it or you have no hope of leading it."
1 Corinthians 4: 15-16 says, "Even if you had ten thousand guardians in Christ, you do not have many fathers, for in Christ Jesus I became your father through the gospel. Therefore I urge you to imitate me."
GET EQUIPPED FOR MISSION
Resources for Following Jesus on Mission
Here's what you can get:
15 high-impact eBooks on discipleship, mission, family, missional leadership, and following Jesus in everyday life.
A 20-part e-course that lays out a simple pathway for discipleship and mission.
Free access to a fast-growing library of the best-of-the-best resources on discipleship and mission.
Take the conversation further…
We'd love to know your thoughts on this post.
Meet us over at Twitter and Facebook to join the conversation right now!